ITACHI RING
Regular price

$89.95
Sale price

$99.95
ITACHI RING
Regular price

$89.95
Sale price

$99.95
About Made To Order Items
All made-to-order items receive a 10% discount! Each piece is handmade to order, and it takes time to ensure that you receive the best quality possible! Fulfillment is expected to take about 1-3 weeks, and you will be notified once your item is shipped. Visit our FAQ for more info.
Find Your Size
Click here for a detailed sizing guide. 
Average Ring Sizes
The average ring size available for women ranges from size 3 to size 9. The most commonly purchased women's rings range between size 5 and size 7. Size 6 is the most popular. The average ring size available for men ranges from size 6 to size 13. The most commonly purchased men's rings range between size 8 to 10. Size 9 is the most popular. These standard ring sizes can help guide you in the right direction.
| | | |
| --- | --- | --- |
| Average Size |  Desired Finger | Recommended Sizes |
| | Pinky | 6, 7 |
| Men | Ring | 7, 8, 9 |
| | Index/Middle | 9, 10, 11 |
| | | |
| | Pinky | 4 |
| Women | Ring | 5, 6 |
| | Index/Middle | 6, 7, 8 |
Average Bracelet Sizes
| | | |
| --- | --- | --- |
| | Wrist Size | Bracelet Size |
| | Small | 7.5 |
| Men | Medium | 8 |
| | Large | 8.5 |
| | | |
| | Small | 6.5 |
| Women | Medium  | 7 |
| | Large | 7.5 |
Your Satisfaction Guaranteed
All of our items are handmade with care and we stand behind the quality of our jewelry with a 100% Satisfaction Guaranteed Warranty — our promise that if  you're not completely happy with your jewelry, send it back within 60 days and receive a full refund.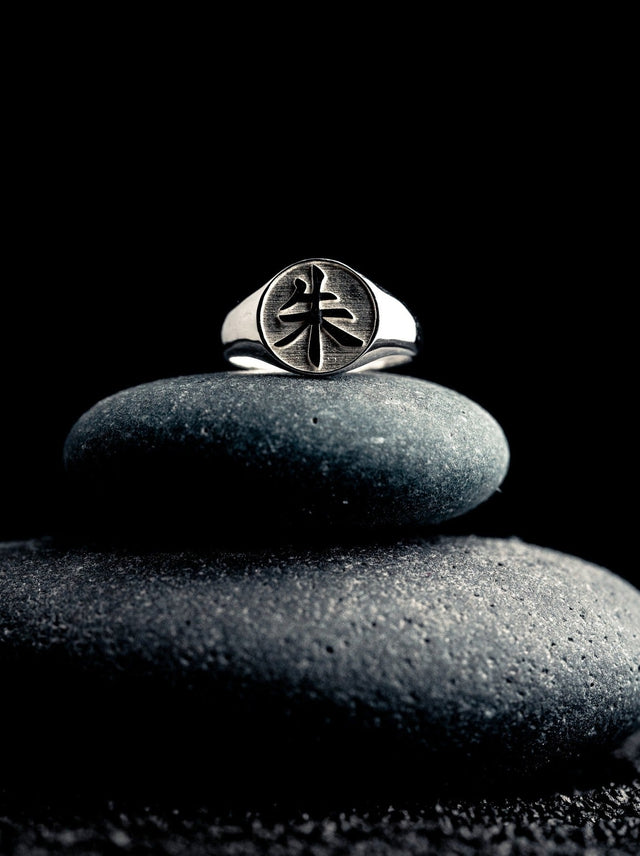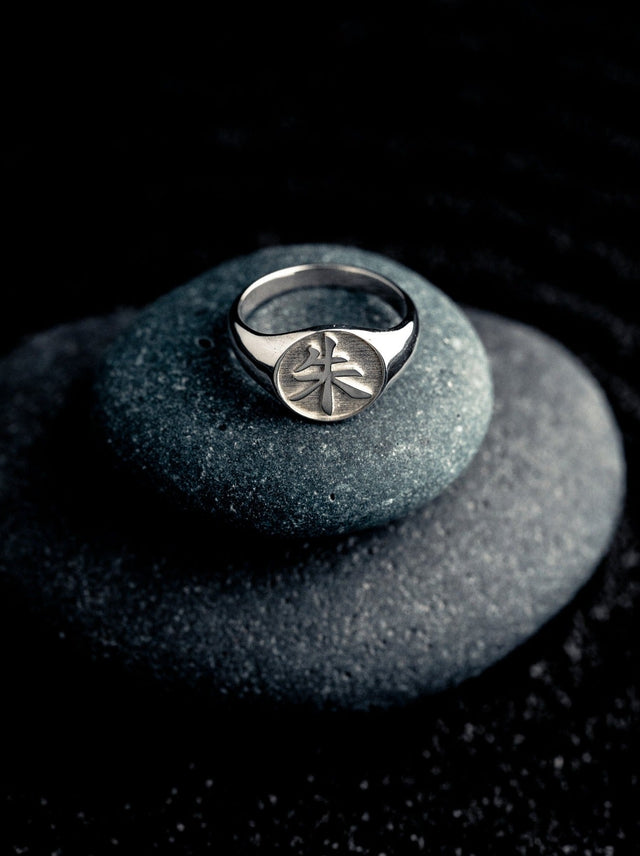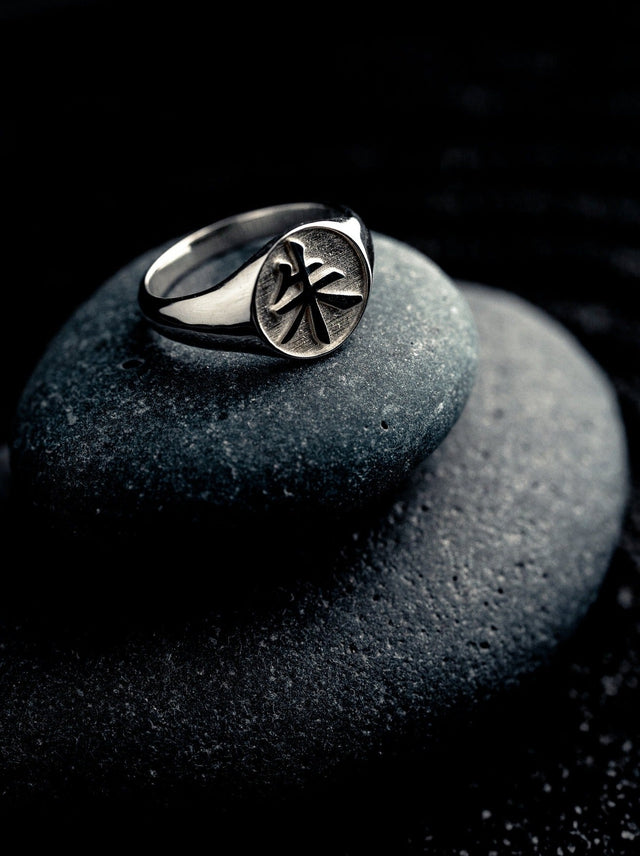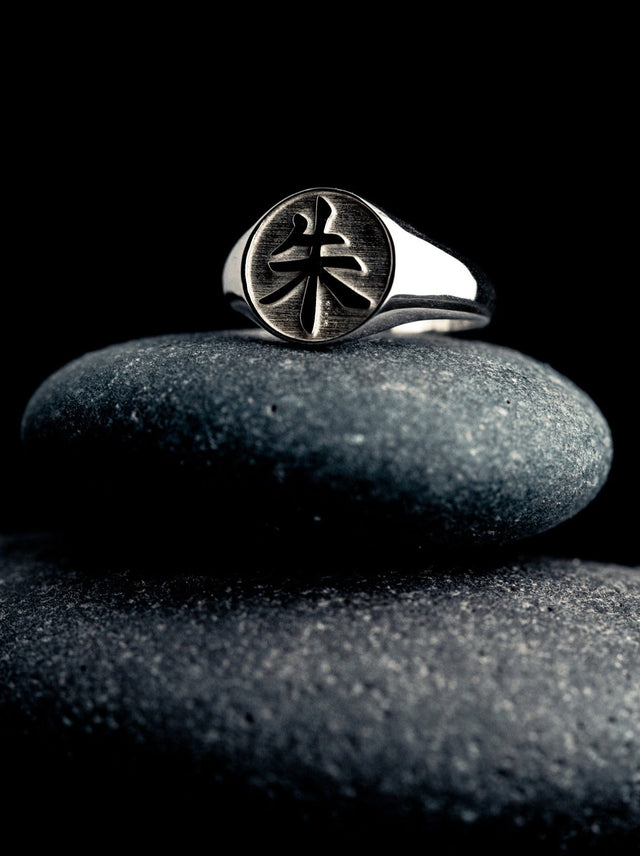 This sterling silver ring represents Itachi's courage, tragedy, and ties to his clan. More than some cool drip, this is a sealing device designed to help control and suppress powerful techniques. 
Note: despite how this ring makes you feel, please do not murder your entire clan 
Material: Rhodium plated Sterling Silver
Why buy from us?
High Quality Materials
Premium materials like sterling silver, gold, and stainless steel that will never rust or turn your skin green.
Fair Pricing
Major jewelry brands markup their products 8-10x the actual cost. We are the jewelers and are therefore able to sell directly to you for a fraction of the cost.
100% Satisfaction Guaranteed
Return your purchase for any reason absolutely free of charge.
Unique Gift Packaging
More than just functional, our decorative and creative packaging makes for a unique unboxing experience. It's ready to be gifted!
Free in every order
Polishing Cloth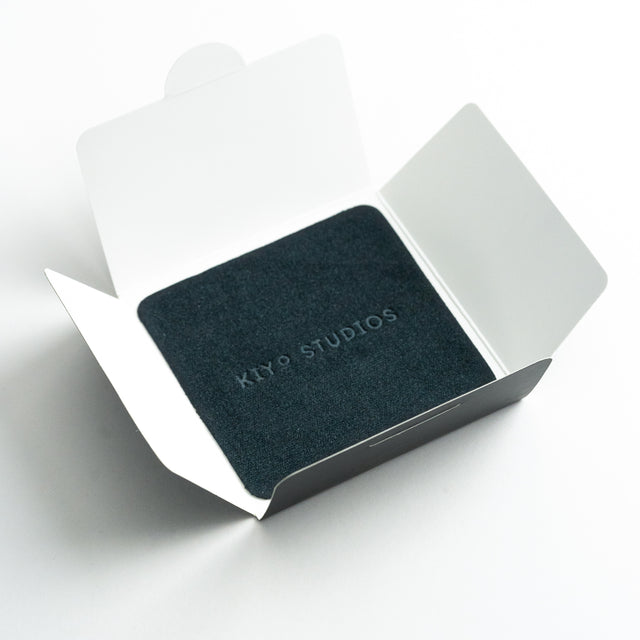 Imbued with a polishing compound, this cloth ensures your jewelry is always looking brand new.
Best ring ever!!!!
The thing I love about this ring is it's not too flashy and it doesn't look cheap. The feel of it very much screams high end. Every piece that you get from them has quality to it my brother loved it. Buy!
Dope asf.
I accidentally ordered the wrong size ring and they are super cool about it.
The issue got fixed and it arrived quickly!
Love the ring. Goated customer service
Love the ring and the other items I've bought from KS. Also, Cole is super great and friendly!
A crack appeared due to a mishap in the casting phase, but Cole replaced it free of charge very promptly.
Will definitely order more pieces in the future.
Hi Sam,
Thank you for your kind words and honest review! I sincerely apologize for the crack in the ring. We had an issue with a few rings being casted at a temperature that was slightly under the ideal casting point, which can result in hairline fractures in the ring. It looks like this was the case here. We have since fixed the issue, as well as create an overall higher quality and more durable ring. I would like to send you a replacement ring free of charge, and I hope that this one is able to last you a long while!
Again I apologize for the ring breaking, and I'll be sending you a replacement within the week!
Best regards,
Cole
AMAZING!
I am so happy to have found this store! My s.o. and I started the Naruto series, and they have been talking about the Akatsuki rings that the members have. It was hard to find a low-key, minimalistic vibe that still embodies the character.
So, very content with it! The ring is well-made, and the packaging was so so cute! It was nice to see how it made their gift so much better. It was nice to have a polishing cloth as well. I'm excited to see how well the ring holds with wear over time.