GUM GUM RING
Regular price

$59.95
Sale price
GUM GUM RING
Regular price

$59.95
Sale price
About Made To Order Items
All made-to-order items receive a 10% discount! Each piece is handmade to order, and it takes time to ensure that you receive the best quality possible! Fulfillment is expected to take about 1-3 weeks, and you will be notified once your item is shipped. Visit our FAQ for more info.
Find Your Size
Click here for a detailed sizing guide. 
Average Ring Sizes
The average ring size available for women ranges from size 3 to size 9. The most commonly purchased women's rings range between size 5 and size 7. Size 6 is the most popular. The average ring size available for men ranges from size 6 to size 13. The most commonly purchased men's rings range between size 8 to 10. Size 9 is the most popular. These standard ring sizes can help guide you in the right direction.
| | | |
| --- | --- | --- |
| Average Size |  Desired Finger | Recommended Sizes |
| | Pinky | 6, 7 |
| Men | Ring | 7, 8, 9 |
| | Index/Middle | 9, 10, 11 |
| | | |
| | Pinky | 4 |
| Women | Ring | 5, 6 |
| | Index/Middle | 6, 7, 8 |
Average Bracelet Sizes
| | | |
| --- | --- | --- |
| | Wrist Size | Bracelet Size |
| | Small | 7.5 |
| Men | Medium | 8 |
| | Large | 8.5 |
| | | |
| | Small | 6.5 |
| Women | Medium  | 7 |
| | Large | 7.5 |
Your Satisfaction Guaranteed
All of our items are handmade with care and we stand behind the quality of our jewelry with a 100% Satisfaction Guaranteed Warranty — our promise that if  you're not completely happy with your jewelry, send it back within 60 days and receive a full refund.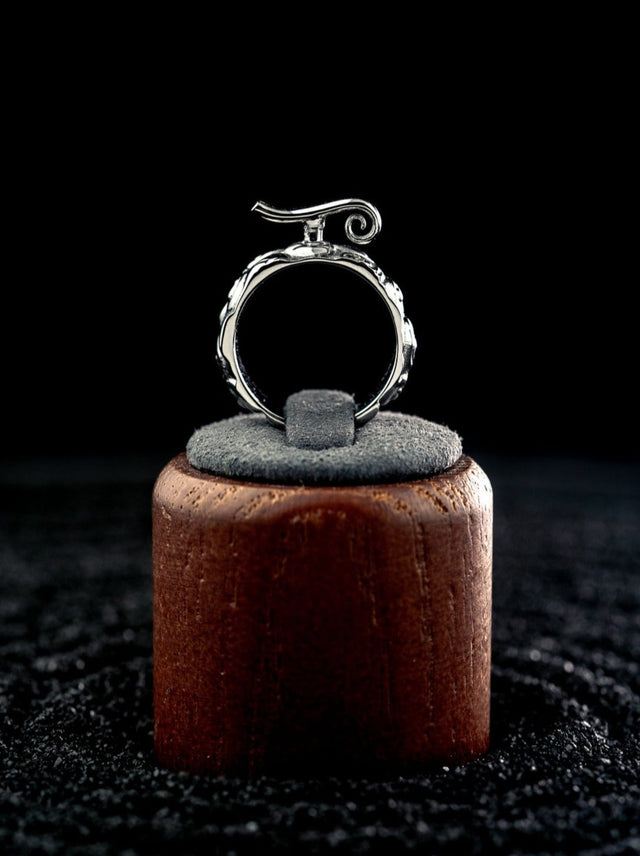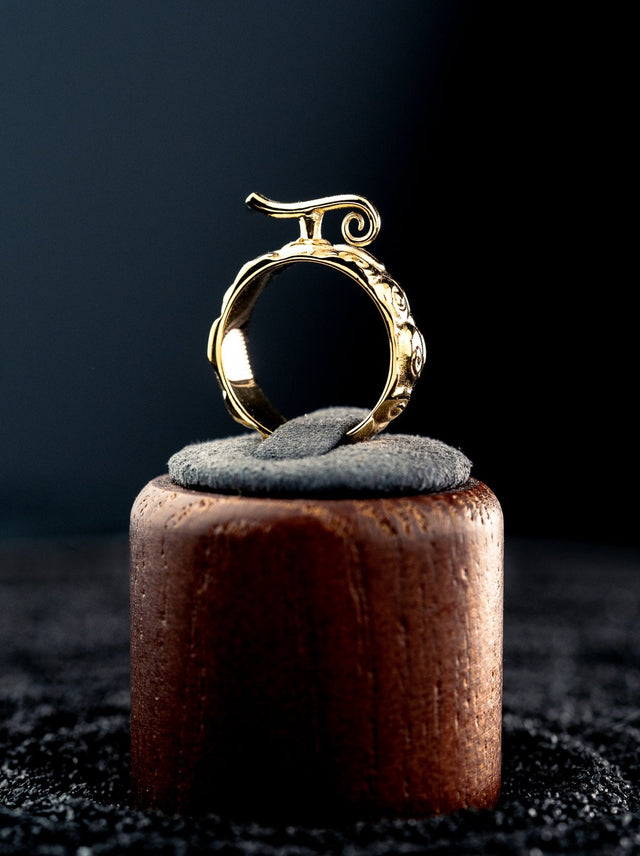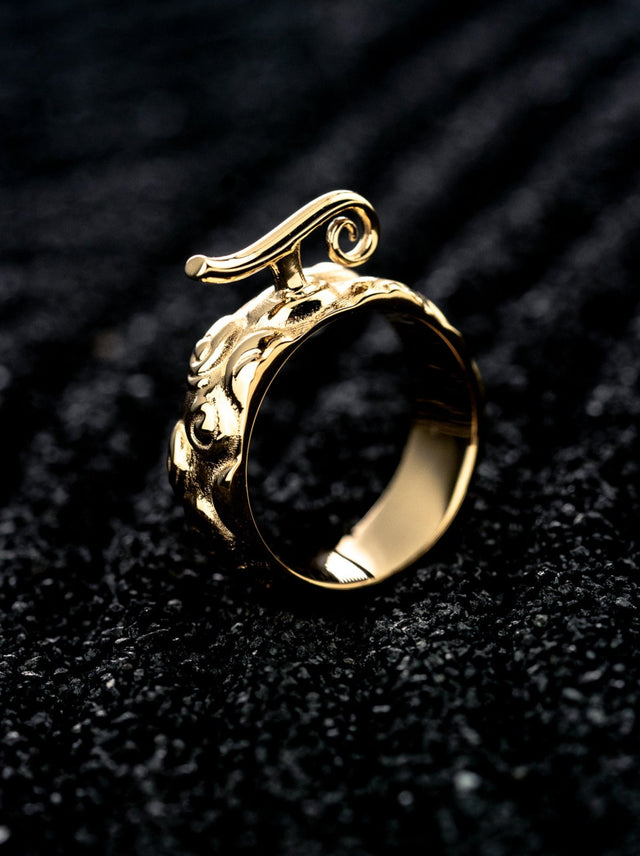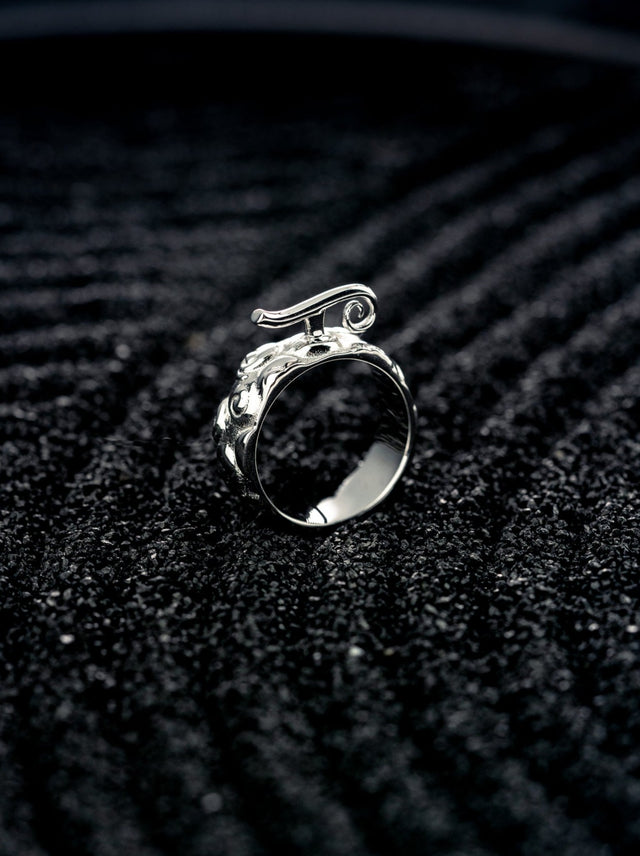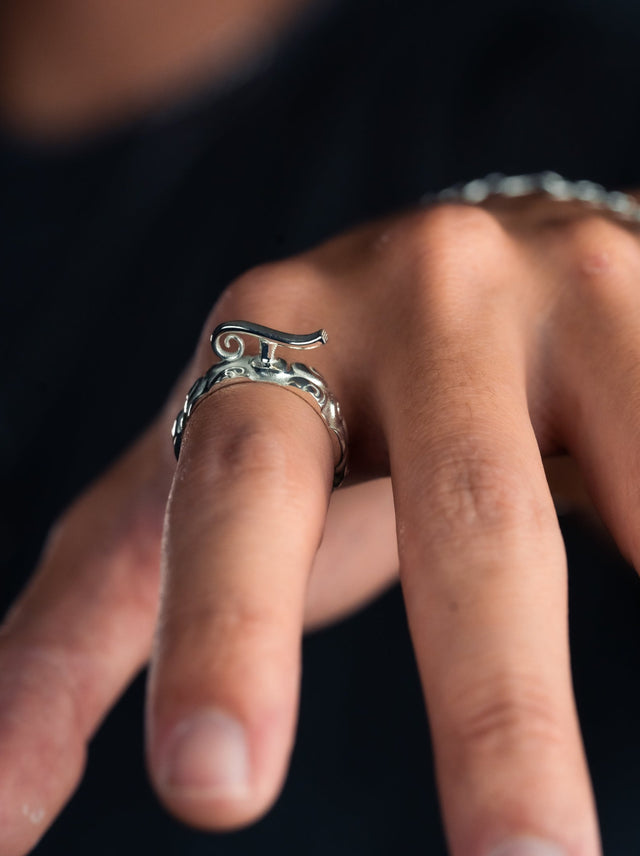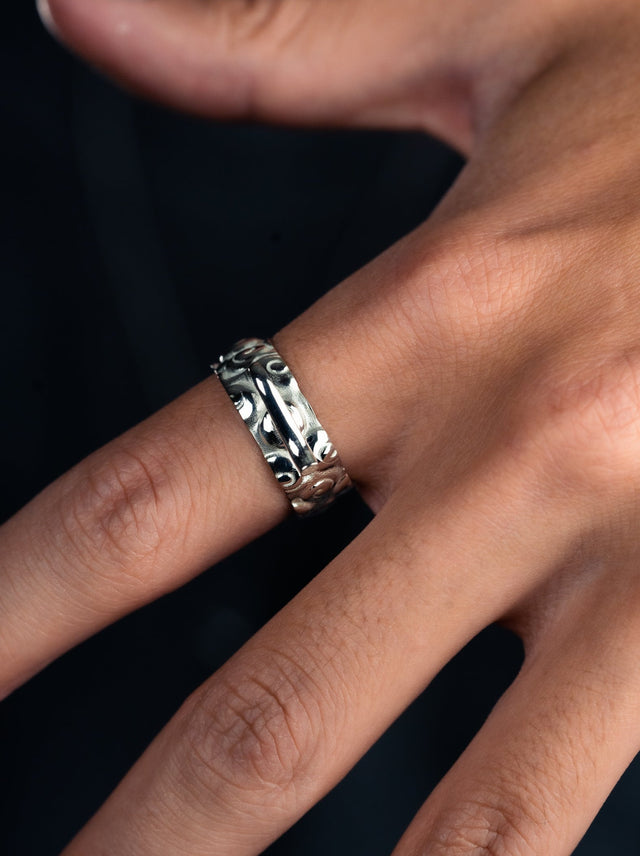 A testament to the epic power contained within the Gum Gum devil fruit, this ring's signature spirals are designed to embody Luffy's elasticity and spirit. Conquer any challenge that comes your way, awaken your inner strength, and embark on adventures of your own with the Gum Gum Ring. 
Materials: Hypoallergenic Stainless Steel / 18K gold plated, Rhodium Plated .925 Sterling Silver 
Why buy from us?
High Quality Materials
Premium materials like sterling silver, gold, and stainless steel that will never rust or turn your skin green.
Fair Pricing
Major jewelry brands markup their products 8-10x the actual cost. We are the jewelers and are therefore able to sell directly to you for a fraction of the cost.
100% Satisfaction Guaranteed
Return your purchase for any reason absolutely free of charge.
Unique Gift Packaging
More than just functional, our decorative and creative packaging makes for a unique unboxing experience. It's ready to be gifted!
Free in every order
Polishing Cloth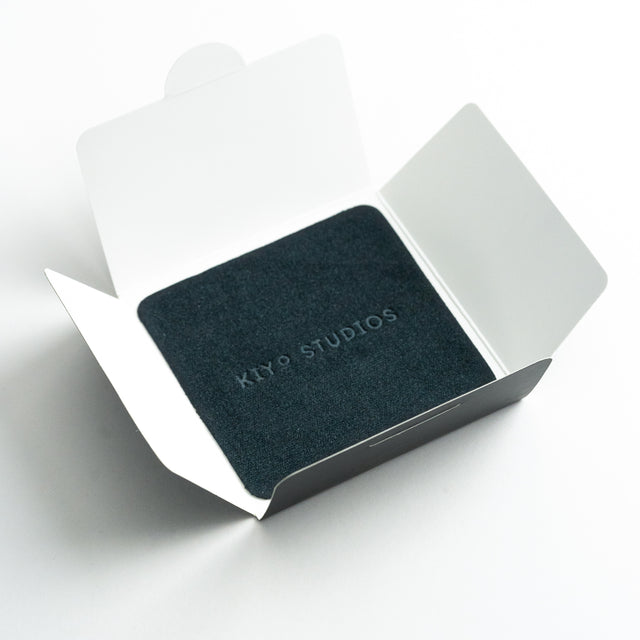 Imbued with a polishing compound, this cloth ensures your jewelry is always looking brand new.
Beautiful
I was absolutely astounded with it. I may have gotten the wrong size. (Gonna check my ring size again) overall I couldn't be happier
Gum Gum Ring shipment fixed!
First I was very sad to not know where my first gum gum ring was misplaced but getting a new shipment with no added cost really turned my week around. Glad to finally wear and own the Luffy ring it is so cool and fits BOTH my pinkies very beautifully (I recommend the pinky or thumb for this one). Very huge thanks to Cole :3.
Nice!
Ordered this ring for my bf and was very pleasantly surprised. Shipping to Australia took a while which is expected, order beforehand if gifting. The packaging was super boujee down to the box. The ring itself has some weight to it, looks and feels expensive. Really recommend Kiyo Studios.
Perfect!
The items arrived on time, in wonderful packaging. You can tell that the items are crafted with as much care as the packaging. We even received a "thank you" coupon as a gift for purchasing. The ring was for my husband - and he adores it. It fit perfectly, and replaces his old fidget ring. I got myself the Straw Hat necklace and I love that I'm able to remove the pendant to add to any sterling silver chain I own! I would absolutely recommend purchasing from this shop - as I will be a returning customer myself. Thank you!
Awesome ring and packaging!
Once I saw the packaging of the ring I knew it was going to be great! I'm very excited to wear this as my wedding band and I was more excited with the price. 110% worth it!