RYUK'S EARRINGS
Regular price

$39.95
Sale price
RYUK'S EARRINGS
Regular price

$39.95
Sale price
About Made To Order Items
All made-to-order items receive a 10% discount! Each piece is handmade to order, and it takes time to ensure that you receive the best quality possible! Fulfillment is expected to take about 1-3 weeks, and you will be notified once your item is shipped. Visit our FAQ for more info.
Find Your Size
Click here for a detailed sizing guide. 
Average Ring Sizes
The average ring size available for women ranges from size 3 to size 9. The most commonly purchased women's rings range between size 5 and size 7. Size 6 is the most popular. The average ring size available for men ranges from size 6 to size 13. The most commonly purchased men's rings range between size 8 to 10. Size 9 is the most popular. These standard ring sizes can help guide you in the right direction.
| | | |
| --- | --- | --- |
| Average Size |  Desired Finger | Recommended Sizes |
| | Pinky | 6, 7 |
| Men | Ring | 7, 8, 9 |
| | Index/Middle | 9, 10, 11 |
| | | |
| | Pinky | 4 |
| Women | Ring | 5, 6 |
| | Index/Middle | 6, 7, 8 |
Average Bracelet Sizes
| | | |
| --- | --- | --- |
| | Wrist Size | Bracelet Size |
| | Small | 7.5 |
| Men | Medium | 8 |
| | Large | 8.5 |
| | | |
| | Small | 6.5 |
| Women | Medium  | 7 |
| | Large | 7.5 |
Your Satisfaction Guaranteed
All of our items are handmade with care and we stand behind the quality of our jewelry with a 100% Satisfaction Guaranteed Warranty — our promise that if  you're not completely happy with your jewelry, send it back within 60 days and receive a full refund.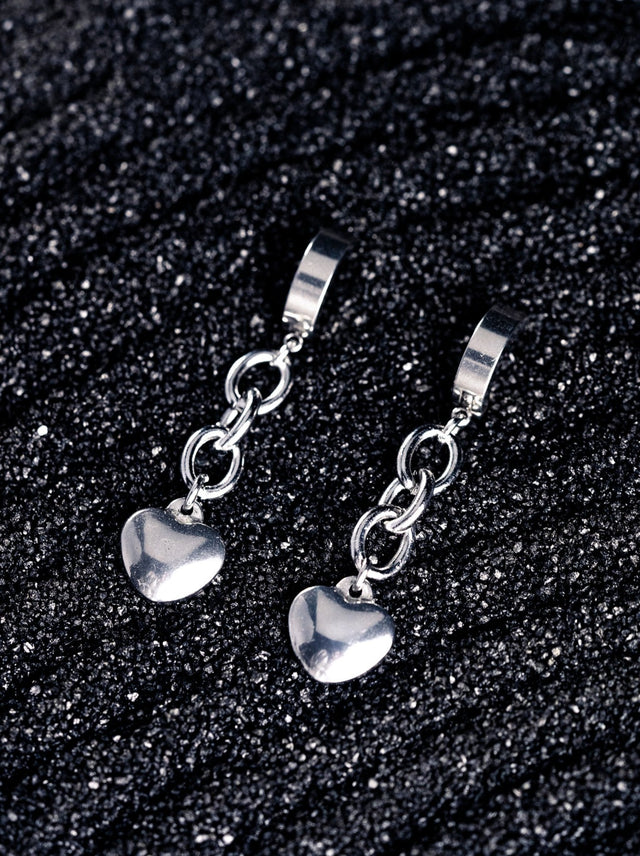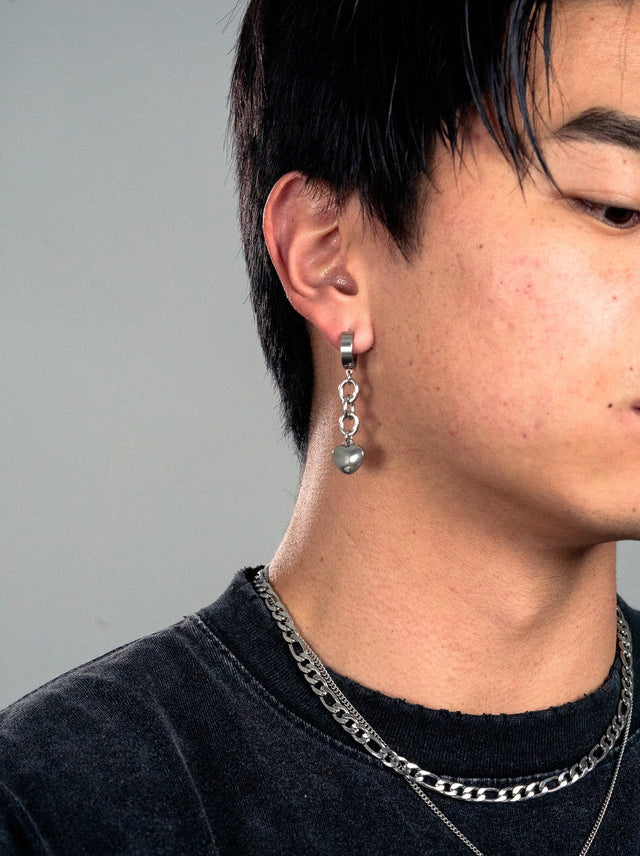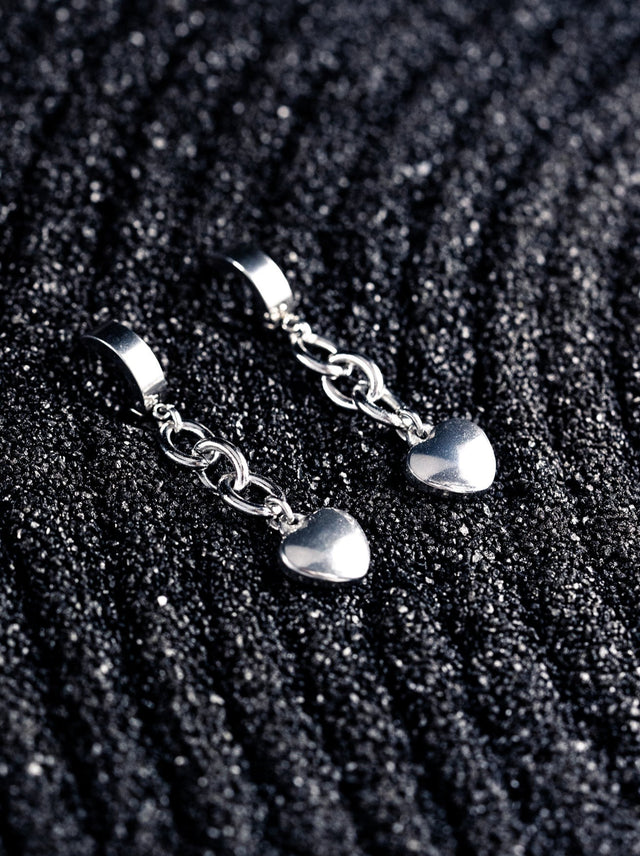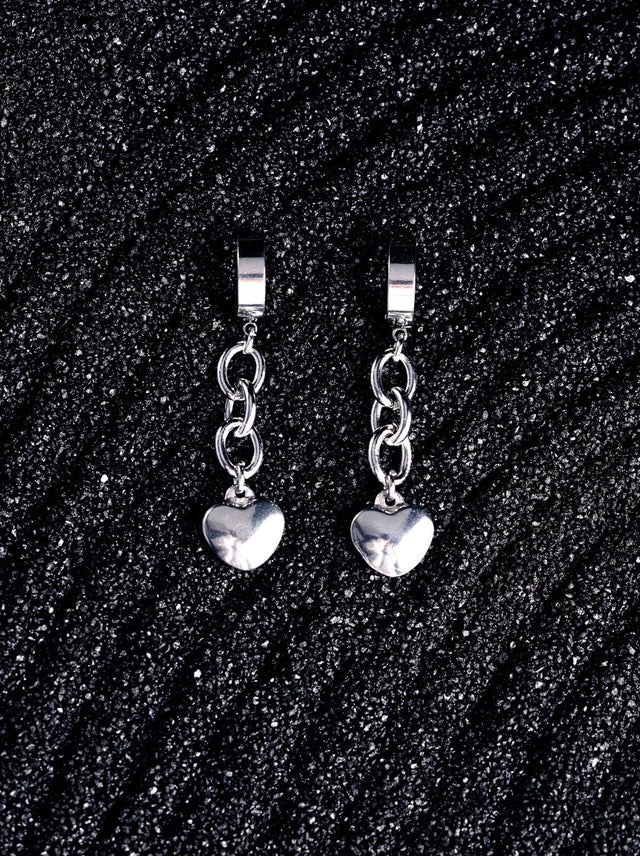 Part of this death god's iconic appearance, these heart earrings are second best only to the Shinigami's eyes (also you don't have to pay half of your remaining lifespan for these earrings).
Materials: Stainless Steel 
Earring dimensions: Approx. 2" by .5" (including earring hoop). Each earring weighs approximately 6 grams (the weight of two pennies)
Why buy from us?
High Quality Materials
Premium materials like sterling silver, gold, and stainless steel that will never rust or turn your skin green.
Fair Pricing
Major jewelry brands markup their products 8-10x the actual cost. We are the jewelers and are therefore able to sell directly to you for a fraction of the cost.
100% Satisfaction Guaranteed
Return your purchase for any reason absolutely free of charge.
Unique Gift Packaging
More than just functional, our decorative and creative packaging makes for a unique unboxing experience. It's ready to be gifted!
Free in every order
Polishing Cloth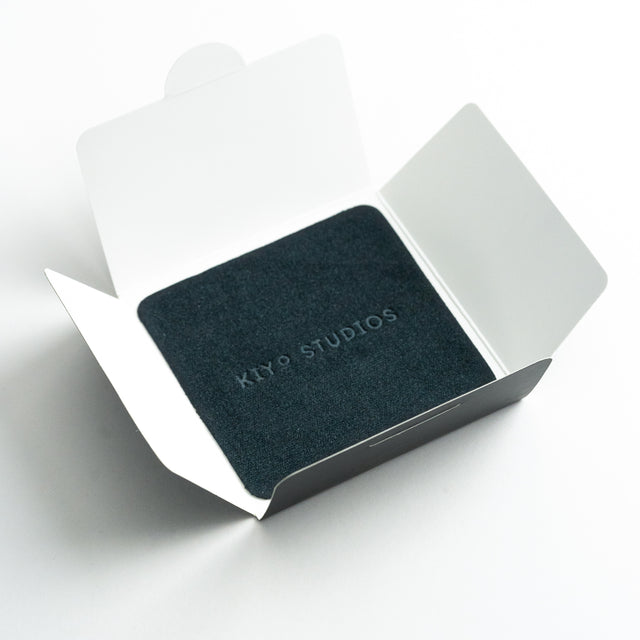 Imbued with a polishing compound, this cloth ensures your jewelry is always looking brand new.
Valid
Was looking all over for ryuk's earrings , these the cleanest replicas bro 👌🔥
MY DAD MADE FUN OF IT LOL
solid build and weight, would definitely recommend if you were looking for a ryuk earring or something for yo girl or mama
why my order is still in Poland ?
i'm waiting for 2 month now, what is the problem?
Hi Daria,
I believe we resolved this on instagram, but just in case I'd like to repeat it here!
Thank you for your order and for reaching out. I shipped out your earrings during the beginning of November, and it looks like they've been in transit to your location since then. I apologize for the long shipping time, international shipments can take a while especially during these busy holiday times. Unfortunately once I drop the package off at USPS, it is out of my hands. However if you still haven't received your package in 60 days from the shipping date, I'd be happy to do a one time reshipment of your missing jewelry! I know it can be frustrating to wait for a package and I really appreciate your patience in this matter.
Best regards,
Cole