MENACING KANJI PENDANT
Regular price

$52.95
Sale price
MENACING KANJI PENDANT
Regular price

$52.95
Sale price
About Made To Order Items
All made-to-order items receive a 10% discount! Each piece is handmade to order, and it takes time to ensure that you receive the best quality possible! Fulfillment is expected to take about 1-3 weeks, and you will be notified once your item is shipped. Visit our FAQ for more info.
Find Your Size
Click here for a detailed sizing guide. 
Average Ring Sizes
The average ring size available for women ranges from size 3 to size 9. The most commonly purchased women's rings range between size 5 and size 7. Size 6 is the most popular. The average ring size available for men ranges from size 6 to size 13. The most commonly purchased men's rings range between size 8 to 10. Size 9 is the most popular. These standard ring sizes can help guide you in the right direction.
| | | |
| --- | --- | --- |
| Average Size |  Desired Finger | Recommended Sizes |
| | Pinky | 6, 7 |
| Men | Ring | 7, 8, 9 |
| | Index/Middle | 9, 10, 11 |
| | | |
| | Pinky | 4 |
| Women | Ring | 5, 6 |
| | Index/Middle | 6, 7, 8 |
Average Bracelet Sizes
| | | |
| --- | --- | --- |
| | Wrist Size | Bracelet Size |
| | Small | 7.5 |
| Men | Medium | 8 |
| | Large | 8.5 |
| | | |
| | Small | 6.5 |
| Women | Medium  | 7 |
| | Large | 7.5 |
Your Satisfaction Guaranteed
All of our items are handmade with care and we stand behind the quality of our jewelry with a 100% Satisfaction Guaranteed Warranty — our promise that if  you're not completely happy with your jewelry, send it back within 60 days and receive a full refund.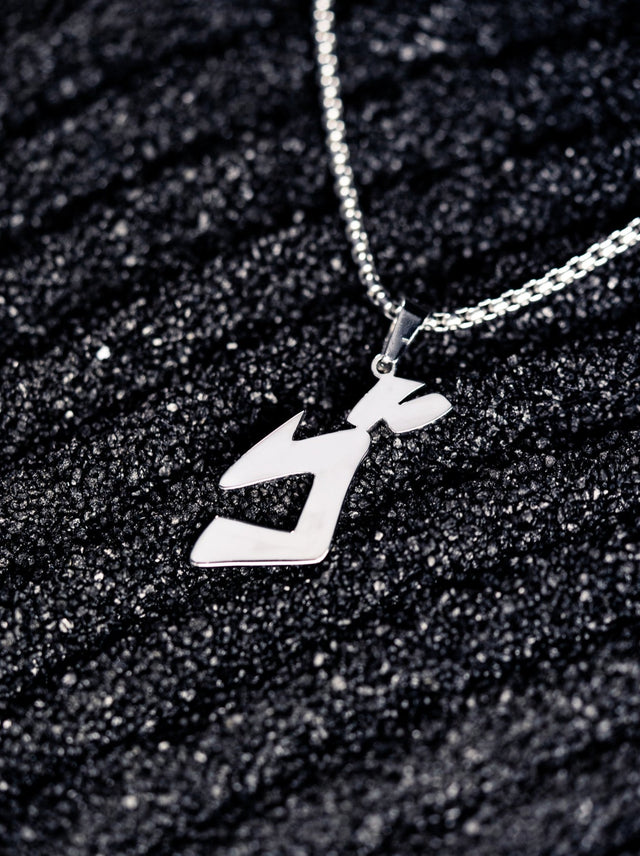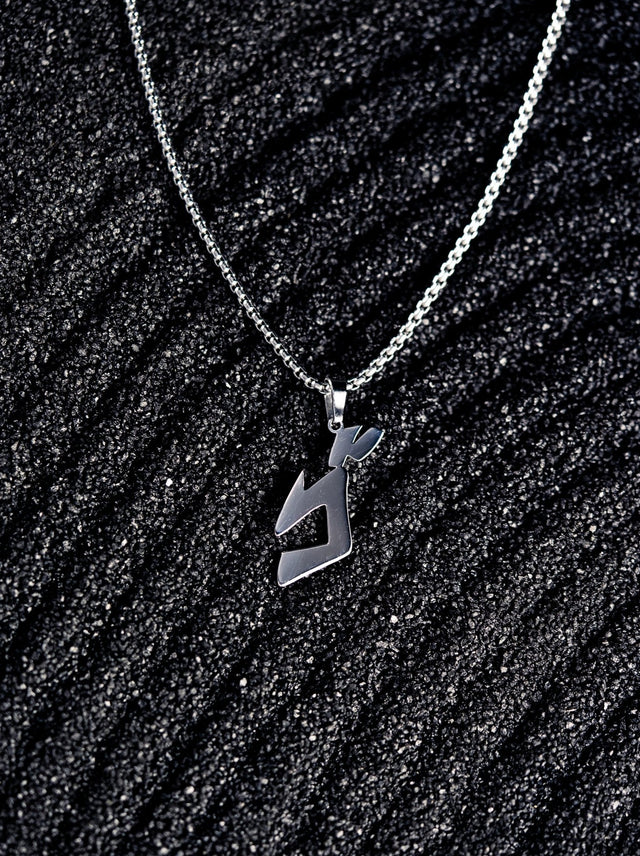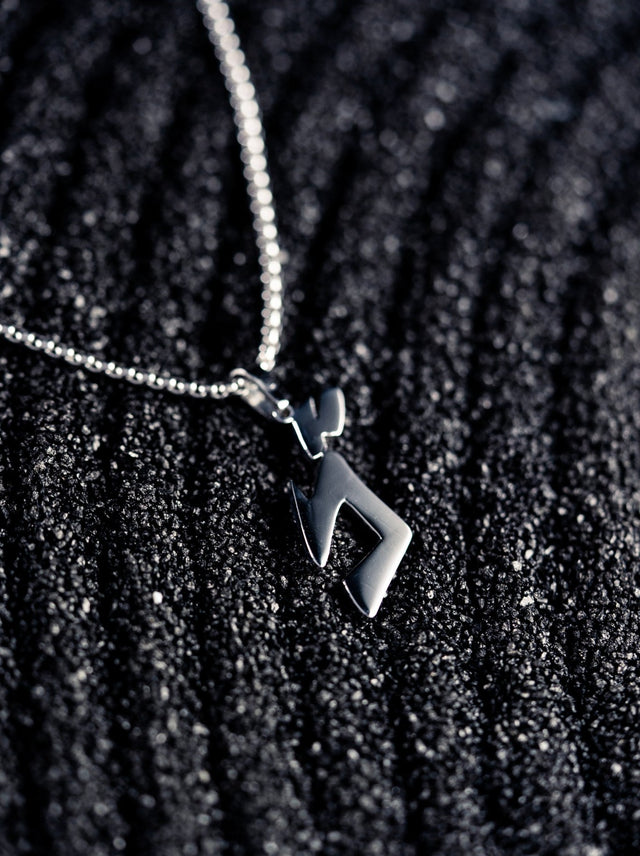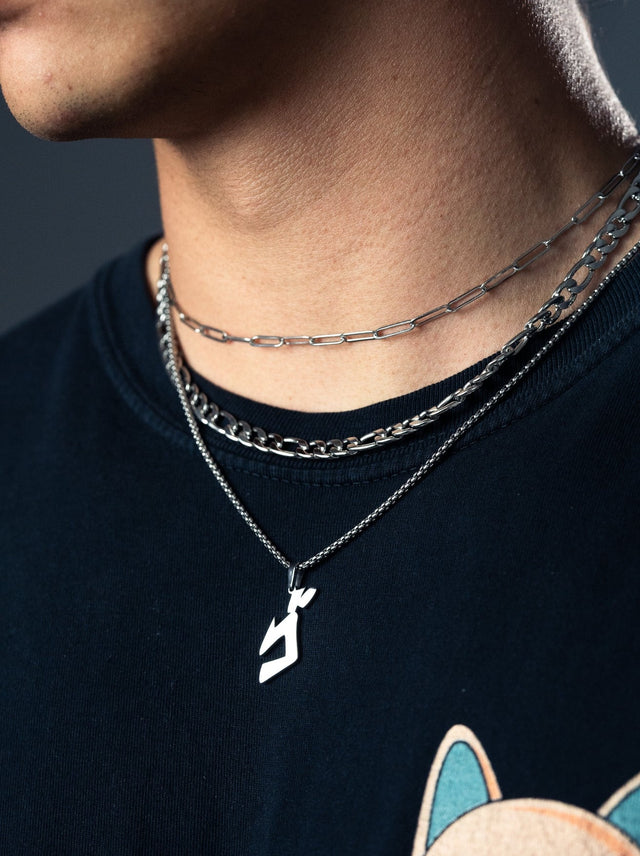 ゴゴゴゴ
This pendant embody the profound meaning of menacing, combining traditional Japanese aesthetics with a modern twist. The Kanji character, meticulously cut from stainless steel, is the perfect accessory for implying that the situation is getting tense. This necklace is solely intended to intimidate and overwhelm enemies by sheer presence alone.
Materials: Hypoallergenic stainless steel 
Pendant dimensions: Approx. 1" by .5" 
Why buy from us?
High Quality Materials
Premium materials like sterling silver, gold, and stainless steel that will never rust or turn your skin green.
Fair Pricing
Major jewelry brands markup their products 8-10x the actual cost. We are the jewelers and are therefore able to sell directly to you for a fraction of the cost.
100% Satisfaction Guaranteed
Return your purchase for any reason absolutely free of charge.
Unique Gift Packaging
More than just functional, our decorative and creative packaging makes for a unique unboxing experience. It's ready to be gifted!
Free in every order
Polishing Cloth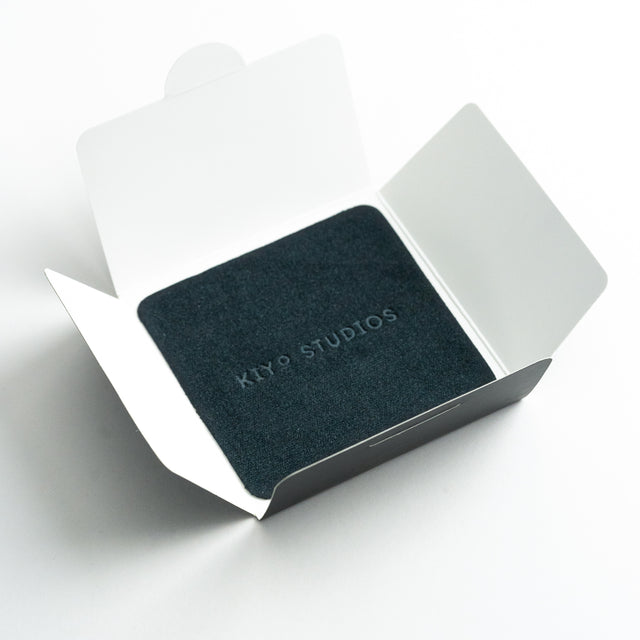 Imbued with a polishing compound, this cloth ensures your jewelry is always looking brand new.
the other half of the review for "Bought it as a gift for my jojo loving cousin! :)" when i revie...
As I said before, I purchased both a jojo necklace and earring for both of my cousins who love jojo! I gifted one of the cousins the necklace and he loves it a lot (he wore it right away when I gave it to him :')). Once again, great packaging with both the looks and actually having things to cushion the jewelry boxes! Amazing idea on doing the polishing cloth. Lastly, kudos to whoever came up with putting red pins in the styrofoam to keep the jewelry from moving around too much. This review is basically the same as the other one lol, but I genuinely think y'all did such a wonderful job. And, I will definitely be shopping here again! :))))
Great quality
Always love their products!