HUNTER x PENDANT
Regular price

$59.95
Sale price
HUNTER x PENDANT
Regular price

$59.95
Sale price
About Made To Order Items
All made-to-order items receive a 10% discount! Each piece is handmade to order, and it takes time to ensure that you receive the best quality possible! Fulfillment is expected to take about 1-3 weeks, and you will be notified once your item is shipped. Visit our FAQ for more info.
Find Your Size
Click here for a detailed sizing guide. 
Average Ring Sizes
The average ring size available for women ranges from size 3 to size 9. The most commonly purchased women's rings range between size 5 and size 7. Size 6 is the most popular. The average ring size available for men ranges from size 6 to size 13. The most commonly purchased men's rings range between size 8 to 10. Size 9 is the most popular. These standard ring sizes can help guide you in the right direction.
| | | |
| --- | --- | --- |
| Average Size |  Desired Finger | Recommended Sizes |
| | Pinky | 6, 7 |
| Men | Ring | 7, 8, 9 |
| | Index/Middle | 9, 10, 11 |
| | | |
| | Pinky | 4 |
| Women | Ring | 5, 6 |
| | Index/Middle | 6, 7, 8 |
Average Bracelet Sizes
| | | |
| --- | --- | --- |
| | Wrist Size | Bracelet Size |
| | Small | 7.5 |
| Men | Medium | 8 |
| | Large | 8.5 |
| | | |
| | Small | 6.5 |
| Women | Medium  | 7 |
| | Large | 7.5 |
Your Satisfaction Guaranteed
All of our items are handmade with care and we stand behind the quality of our jewelry with a 100% Satisfaction Guaranteed Warranty — our promise that if  you're not completely happy with your jewelry, send it back within 60 days and receive a full refund.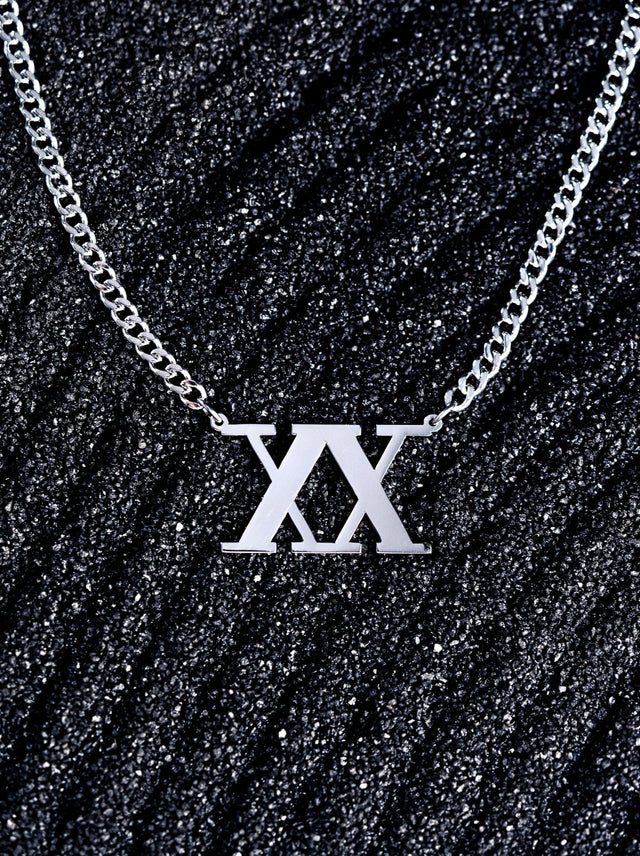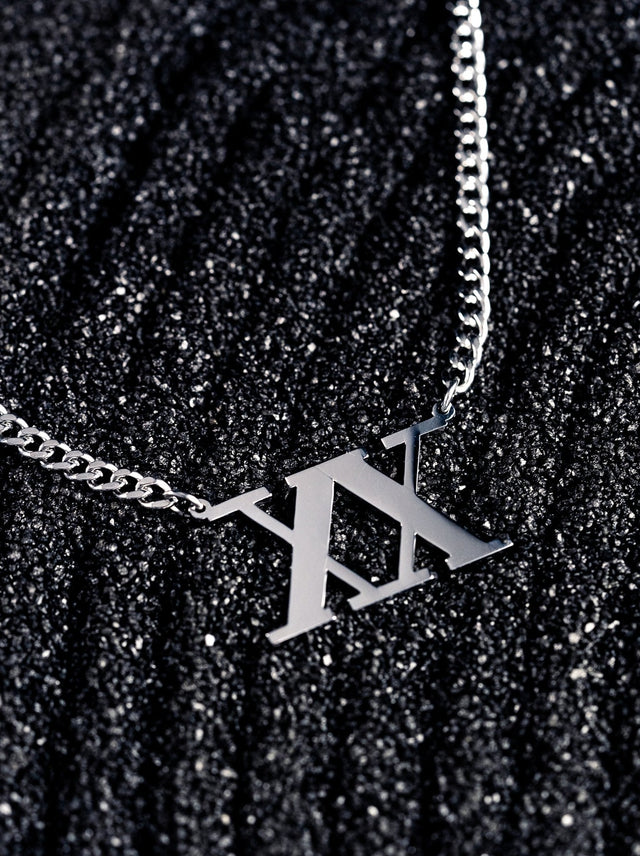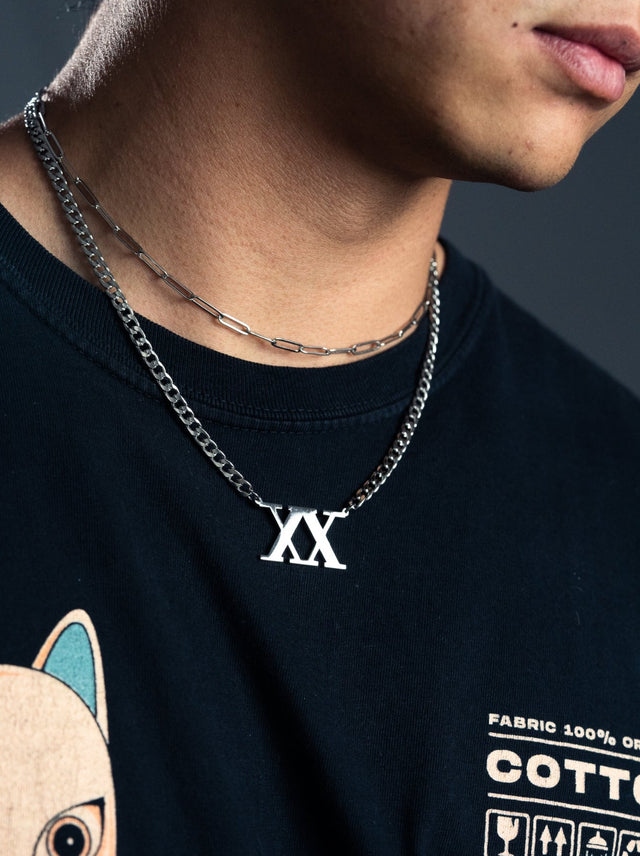 Consisting of some of the most elite members of humanity, Hunters are 
capable of tracking down secret treasures, rare beasts, and tackling dangerous situations. 
Unrivaled freedom. Easy means to riches. Access to the secret Hunters-only website.
These are things that this necklace will not grant you. However, this symbol is easily recognized and characterized by some of anime's favorite characters such as Gon and Killua, as well as the world's most deadbeat dad. 
Materials: Hypoallergenic Stainless Steel. Comes with a 4mm curb chain.
Pendant Dimensions: Approx. 1" by .75". Model wearing a 19" chain.
Why buy from us?
High Quality Materials
Premium materials like sterling silver, gold, and stainless steel that will never rust or turn your skin green.
Fair Pricing
Major jewelry brands markup their products 8-10x the actual cost. We are the jewelers and are therefore able to sell directly to you for a fraction of the cost.
100% Satisfaction Guaranteed
Return your purchase for any reason absolutely free of charge.
Unique Gift Packaging
More than just functional, our decorative and creative packaging makes for a unique unboxing experience. It's ready to be gifted!
Free in every order
Polishing Cloth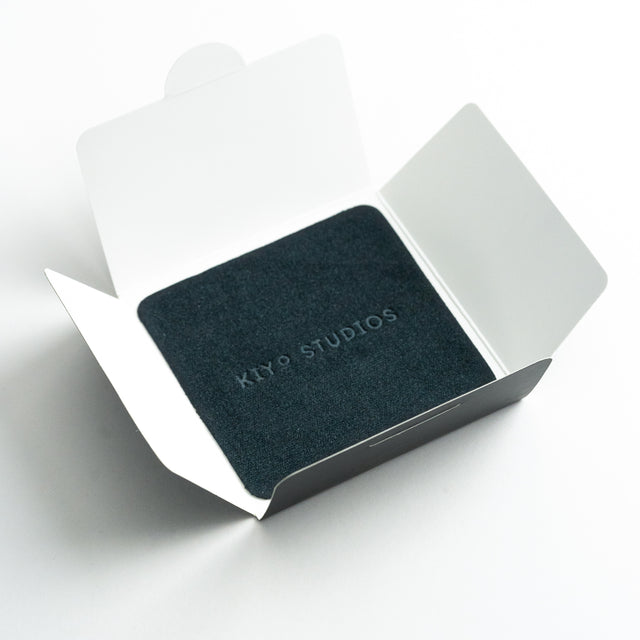 Imbued with a polishing compound, this cloth ensures your jewelry is always looking brand new.
Great customer service
Replied so fast with a solution to my problem!
Wife's favorite anime
My wife is huge HxH fan. She's watched it countless times. So when I purchased this for her she was happy. Will be purchasing more for both of us real soon.
Hi Fiona,
Thank you for your honest review, and I sincerely apologize for your necklace breaking on you. While this definitely shouldn't have happened, it looks like it was an issue with the jump rings that held the pendant to the chain. We have since fixed the issue by changing to a thicker and stronger jump ring, creating an overall higher quality and more durable necklace. I would like to send you a replacement free of charge, and I hope that this one is able to last you a long while!
Again I apologize for the necklace breaking, and I'll be sending you a replacement within the week! Please let me know if there is anything else at all I can help you with.
Best regards,
Cole